About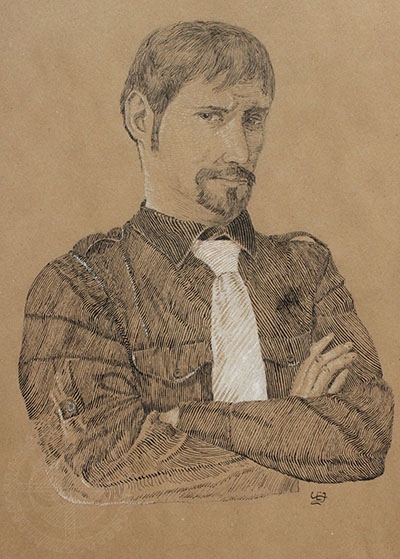 As an artist, I like to lead the viewer to ask questions rather than providing them with answers. It has always been an interest and obsession of mine to understand and illustrate, how things are supposed to be put together and work. This has lead me to combining and exploring science with art. I feel more knowledge is what inspires new things. You cannot have art without experience. When playing the role of an illustrator you are communicating knowledge in a visual way and the more you learn and know the more inspired and more refined you get.
Every work brings improvement in my skills and overtime I have learned how textures convey substance to the piece and how to form shadows for depth. By understanding and manipulating forms and geometry, I try to create worlds with the knowledge I have gained.
Throughout my art career I have gained many awards for shows I have participated in. I received third place and an honorable mention in the Kenai Fine Art Show of 2012 and an honorable mention in the 2013 show. When competing in a statewide juried show, I acquired an honorable mention on the painting I submitted for consideration. I plan on pursuing a career in the arts and the insight it can bring with it.
One of my goals is to pursue being an illustrator who can produce many great images that I can always look back to with pride. And those that hire me with the skills and service that I provide. One of the things I appreciate about being an artist is, every work feels like a cornerstone when done and gives great memories from the journey.
William Harper